Home » Beer 101
Beer and Thanksgiving Dinner – Suggestions from Some Experts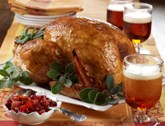 Along with a lot of other folks, many beer lovers will take Thanksgiving road trips to spend the holiday with loved ones to feast on turkey and give thanks for the good things in their lives. Which beers do you bring, though, to share with others?
I was honored this week to yet again fill in for Alan Shaw, who writes the "Beer Geek" blog and column for Ticket Sarasota, the entertainment section of the Sarasota Herald-Tribune in Florida.
The topic was "beer pairings for Thanksgiving dinner." However, since I do not consider myself an authority on the topic, I turned to some experts in the field for their suggestions.
Because of space limitations, I had to edit down a couple of the responses: One's from Rob Hill, who is the "Beer Guy" for the Total Wine & More chain, based in Potomac, Maryland. (His official title is "new programs manager, customer experience, but his cicerone and certified beer server designations give him the cred for his nickname).
I also reached out to Rick Andrews, a fellow Floridian and author of the Ales from the Crypt and Firkin Around beer blogs, a foodie who loves to dip into his extensive craft beer stash to find the perfect beer pairing for whatever he whips up in the kitchen or on the grill.
I'm publishing here their mostly unedited responses to the questions regarding their beer-pairing suggestions for before, during and after the Thanksgiving Day feast because they included some great advice that didn't make it into the column, which you can read here.
Rob Hill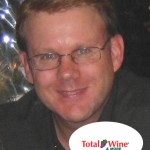 Thanksgiving Day often involves relaxation and social time with family and friends, some football on TV, and the anticipation of a big evening dinner. Thus, different beer styles will nicely suit the multiple courses of the evening and keep the taste buds pleased.
Before dinner: Terrific pre-dinner beers offer clean crispness and plenty of flavors to a fresh palate, with moderate alcohol that won't overpower the senses. Blue Point Toasted Lager is an easy-drinking Vienna-style lager that's golden caramel in color with a toasted, bready malt character nicely balanced by mild hop bitterness. For more hop-forward character, Victory Prima Pils is a straw golden-colored German Pilsner-style beer with heaps of hops imparting an herbal bite over layers of soft and smooth malt flavor. These pre-dinner lagers satiate your thirst and keep the palate clean while prepping it for the food to come.
With dinner: Thanksgiving in my family has always included a traditional turkey dinner with popular trimmings such as stuffing, gravy, cranberry sauce, potatoes, squash and a green vegetable. Several beer styles with autumn-like colors can pair nicely. Bell's Amber Ale is orange-amber in color and won't overpower the food with its mild floral, fruity hop character that's well balanced by sweet malt undertones. With brown gravy and/or the darker meat of the turkey, a Belgian Strong Dark Ale-style beer can complement nicely. Adriaen Brouwer Dark Gold Ale pours deep burgundy in color and offers sweet, bready caramel malts, dark fruit and mild roast character delivering flavorful complexity with an engaging vinous essence. This style is stronger in alcohol; the Adriaen Brouwer is 8.5% ABV.
With dessert: The trend toward increasingly darker beer colors with each course of the day can carry through dessert. Thinking apple, pecan and pumpkin pie here, perhaps with vanilla or chocolate ice cream, both the Schwarzbier and Stout styles come to mind. A Schwarzbier ("black beer") is a dark lager style originally from Germany that is moderate in alcohol and, as its namesake implies, is a clear dark brown, almost black color. But motor oil it is not. Examples including Samuel Adams Black Lager and Xingu Black from Brazil are relatively light-bodied dark beers on a base of pilsner malt in which the dark hue is derived from additional, specialty malts. Decidedly malty in aroma and flavor character with little hop influence, this style evokes caramel and chocolate notes with a very subtle undertone of roasty bittersweetness. It's smooth and highly drinkable. Alternatively, Stout will generally provide more body and higher alcohol. Pike XXXXX Extra Stout, at 7% ABV, is virtually jet black in color with an espresso-cream tan head. Fresh roast coffee aromas with notes of bitter sweet chocolate and hops deliver a rich and complex character of roasted flavors, caramel, licorice, and hints of vanilla and oak to complement and balance the sweetness of the dessert.
Rick Andrews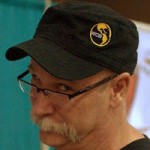 For our Thanksgiving Day we will be having Harpoon Winter Warmer and also World Brews Four-In-Hand Winter Beer. This will be served from a cooler out in the back field as we hold a new pre-meal family tradition of a game of two-hand touch football. Winning team gets to call for drumsticks at dinner! A table will be setup with salty snacks, nuts and a bread-bowl of spinach dip. Given the cooler weather we've been experiencing in Florida, it should make for a lively start to the day of grazing and sipping. The spice flavors should work up an appetite as well as leave a dry palate for dinner time.
Speaking of dinner, this year we will be toasting and imbibing with a Belgian Brune (brown ale) and saison (farmhouse ale). My choices are McChouffe (the Brune) and Lecto Divina (the saison). Both are tasty and finish clean without interruption of the rest of the meal's flavors. Surely there will be wine and some Bud for my alternate drinking family members.  However it should be noted that those two Belgian style ales should satisfy the beer geeks in the family, come dinner time. Classic tasting Belgian beer is always 'in season" and can wonderfully round out a robust turkey dinner with all the trimmings.
After the savory tastes of dinner, the sweet of dessert will be topped with a special bottle I've been aging for a while. It's North Coast's Brother Thelonius Belgian Strong Dark Ale. I may also open a surprise bottle of the collaboration brew Life & Limb from Sierra Nevada and Dogfish Head. These fuller, richer ales have a sweet tone to them, which should round out the apple and pumpkin pie and other rich desserts. A little cup of espresso afterwords should counterbalance the tryptophan in the turkey and keep us all from falling asleep during the NFL games!
No matter what the season, we can all be thankful for great beer!  Cheers to a wonderful Thanksgiving holiday, to all.
Here's a Bonus
On the website of the Boulder, Colorado-based Brewers Association, Anthony Orig published a piece that compiled some Thanksgiving dinner recipes, submitted by craft brewers, that include beer as an ingredient. Here's the link.  Enjoy!